We are glad to start with your new project! Let's start with the project management platform that will allow you to have full knowledge of your project, timelines, files, and much more! 
At CodeTactic, we developed a project management platform in order to help the communication process between the team and the customer. We wanted to help our clients be always informed of their projects and the progress made.
Let's start using this platform and move forward with your project!
LOGIN
Once you begin your project with CodeTactic, a member of our team (your account manager most likely) will provide you with a username and password in order to login to My.CodeTactic. 
Go to https://my.codetactic.com/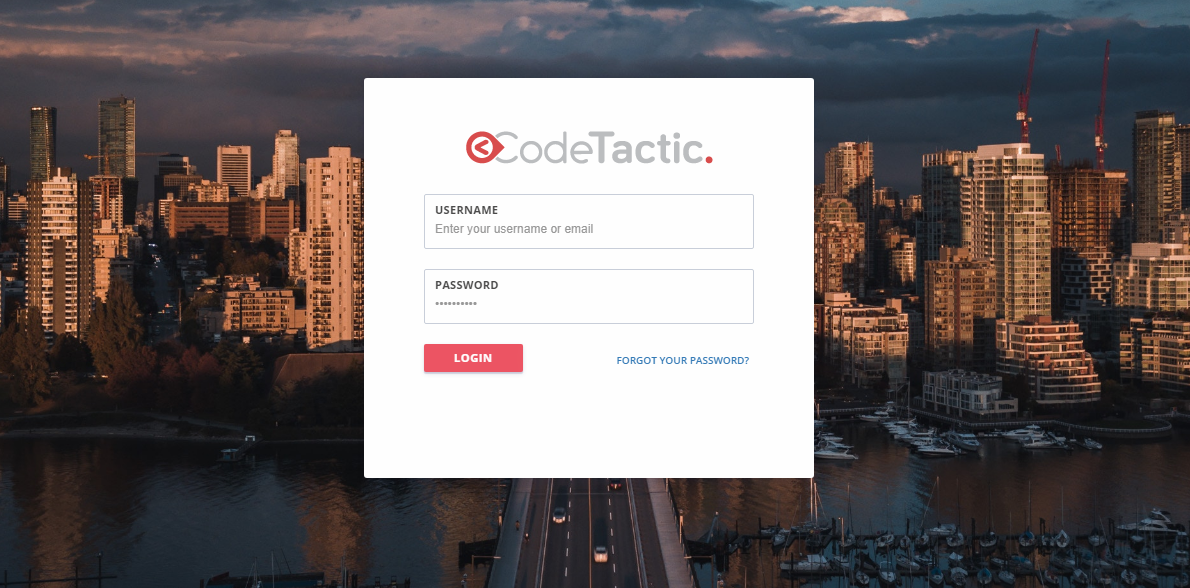 There, please register your login username (email address) and password. These will be provided by the team at CodeTactic. 
Projects
Once logged in, you will see your dashboard. 
On the left part of your screen, you will find the "Projects" section, here you will find all the projects you have with CodeTactic. 
Subscriptions
Just below, you will find "Subscriptions". On the right side of your screen, you can select to display "All, Active or Inactive" subscriptions.
Tickets
And below that, you will find the "Tickets" section
Here is where you can find your current tickets, active and inactive 
– New tickets
In this section, you will also be able to create a new ticket. 
Register the details of your ticket, the message and add files if needed. Save your ticket and you will be able to see your ticket status, comments from the team at CodeTactic and get your ticket resolved. 
PROJECT DETAILS
On your project dashboard, click on the project you would like to review 
In this case, we have only one project, we will select the one we have available and we see the following dashboard:
There you will find your "project details" – important information about your project like start date, deadlines, id, etc. 
– Tasks
Here you can find all the tasks created by the team at CodeTactic throughout your projects.
– Files
Here you can upload files that you would like to share with the team. You can upload pdf, jpg, mp4, and much more here.
The team at CodeTactic will also use this feature in order to upload any files that they need to share with you. 
– Notes
In this section, you can find the specifications of your project, the scope of work and several notes that can be provided by the team or you during the project. 
Here you can also leave credentials and information that will be useful throughout your project.

**Please remember to click "Save" when adding content to this section.
– Activities
In this section, you will be able to leave comments on the progress or work being done during each day of the project. Here you can communicate directly to the team at CodeTactic and the team will also use this space to communicate quick details or requests.
– Gantt
Here you can find details on how much time every task is taking as well as information on the client.
Our project management platform – My.CodeTactic is meant to help our customers have an easy tool to communicate and transfer their ideas, thoughts, and reviews on our work. The key for every project is communication and we always make it a priority that our clients are able to properly and easily communicate with the team at CodeTactic during any project.
If you need any help using our platform, please feel free to contact us. We are here to help!