Your organization probably already uses digital marketing campaigns. But, are they designed to specifically target your customers, and audience and work towards your goals as a business?  Having a marketing strategy designed for your business can be crucial to get the best results.
For many organizations, this is a really difficult question. As you are reading this article, this may sound like your business and that is OK – this is definitely more common than you imagine. 
Digital marketing has evolved quite significantly in the last decade and it has become a useful tool for all businesses to expand and reach larger audiences, but it is  also causing quite a problem among business owners. With internet access, especially with social media, it has become easier to connect and interact with your customers but, it has also become harder to be certain that your message is going through as you need it to go and to the right people.
Most companies are tempted to invest in new strategies or technologies that may have been used by a competitor or that became popular among the industry but, for most cases, rather than making the most impact with your users and stepping up your business, this type of investment results in a stretched budget and wasted time.
This is the main reason strategy is so impo
rtant.
Marketing is evolving constantly. Every day there are new ideas, opportunities and technologies that can be used to help your company engage better with current customers and reach new ones. But, with this, it becomes even more complex to know the right way to target your audience properly.
It is essential to understand which channels and resources will be the ones that will bring the most results for your business. Marketing is about a smart strategy plus the proper implementation and timing. 
It's all about making the right plan and following through with it along the way to see the exact results you are looking for in a campaign or marketing in general.
Instead of only trying new technologies and ideas from your competitors or from popularity, you must take the time to analyze your audience, and your competitors and recognize your customers and their needs. This way you can plan every detail of your marketing strategy to be especially thought of for your customers and what they need, and what they want to see of your business.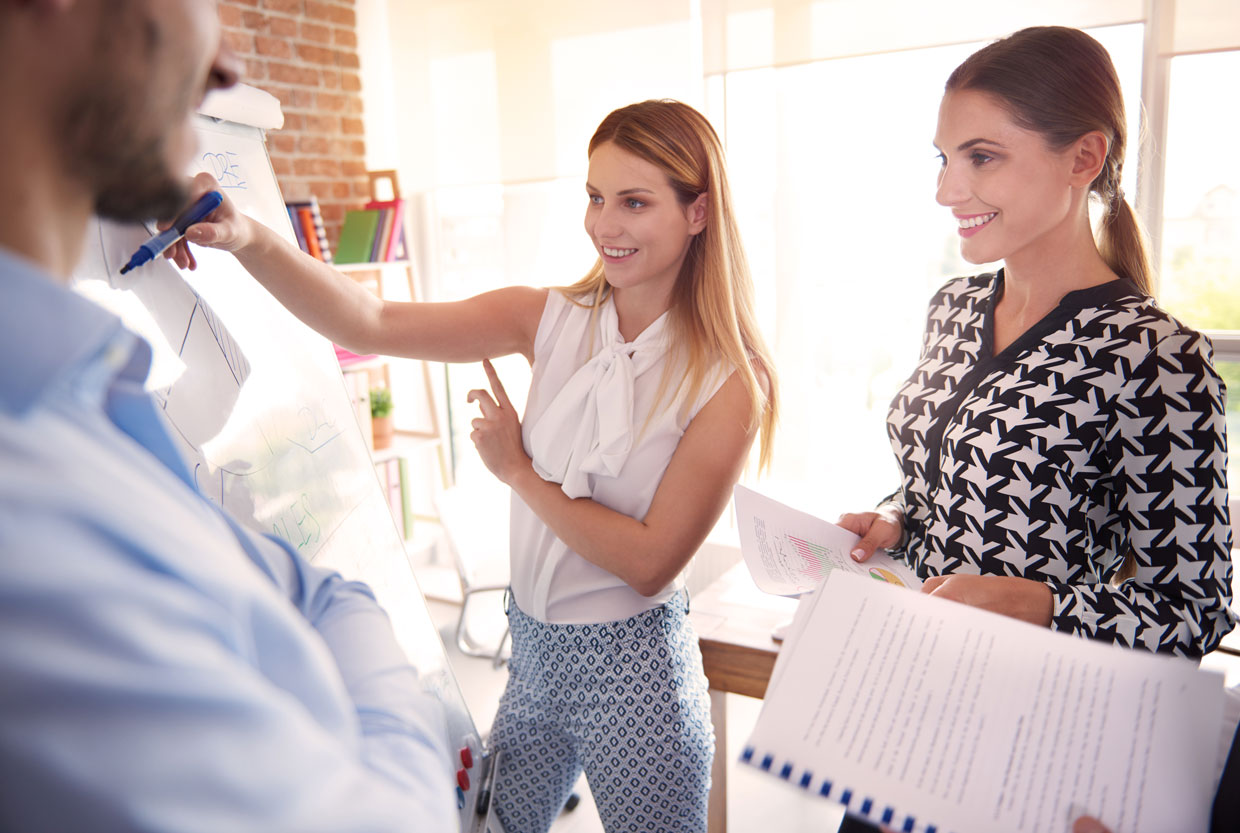 Taking your strategy to work.
But you probably already have a marketing strategy, right? There is maybe a document or file that your team or you have made and that you have already shared with anyone related to your campaigns. But how much information have you received in return? Is your campaign being properly followed with important data such as numbers or reports? How much do you really know about the different technologies you are using and their results?
Generally, marketing strategies are made to justify the work but are not really used to guide your marketing campaigns and this is where the problem begins. In order to know if your strategy was truly effective, you need to put it into action.  Your strategy must detail every single marketing decision along the process.
This is exactly why CodeTactic incorporates a team of top-level strategists with a team of social media experts. Strategy and implementation go hand in hand. Identifying the techniques you will use and that will work for your organization with the experts can save you time, energy, and budget.
There are a few questions that can help you get to know your audience and who you should be targeting your campaigns to:
How do they get information?

How is this information being shared? 

What are their thoughts on your business?

Likes, dislikes and interests

Who are you trying to reach?
This is the start when working on your strategy. Getting to know your audience is what you need in order to help you reach the right audience. Is not about the number of people called but more about how these people are getting the message.
More than the channels you are going to use to deliver the information, you need to understand that the information itself is more important. Your marketing strategy needs to be detailed on the information you are going to share. Every detail on your marketing strategy must work accordingly to the right people, time and channels. 
Is it really working? Analytics is key in order to make sure that your strategy is working, at the moment and in the future. Detailed analytics can help you understand what is working and what is not, it can help you understand what your audience is engaging with, why and when. Changes can be made in order to improve your campaigns in order to ensure that you are achieving your goals.